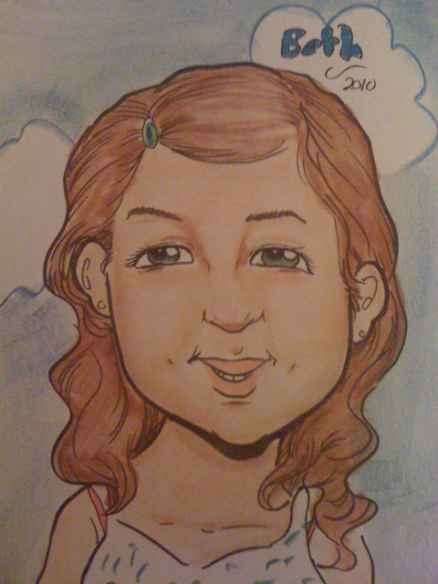 Uploaded by www.cellspin.net
Today has been an odd one extremely hot and steamy too hot to do too much really so we had a lazy breakfast by the pool, popped to the shops mainly craft shops which to be honest were not that exciting. The bargain of the day was a pair of shorts for Beth for $3 !!
We spent last night wondering if Carl was ok in the end he made it home with little problem.
So tonight we went to Downtown Kissimmee and I found a fantastic bead shop millions of beads would be an under estimation. I was like a kid in a sweet shop unfortunately Beth isn't feeling too well so we had to come back before I had the chance to buy Anything. I will have to hold that thought can't believe they can sell beads for $1 for a 24 inch string!!!
Before I discovered the bead shop we came across an artist who drew the cartoon of Beth very impressive for ten minutes work!!!